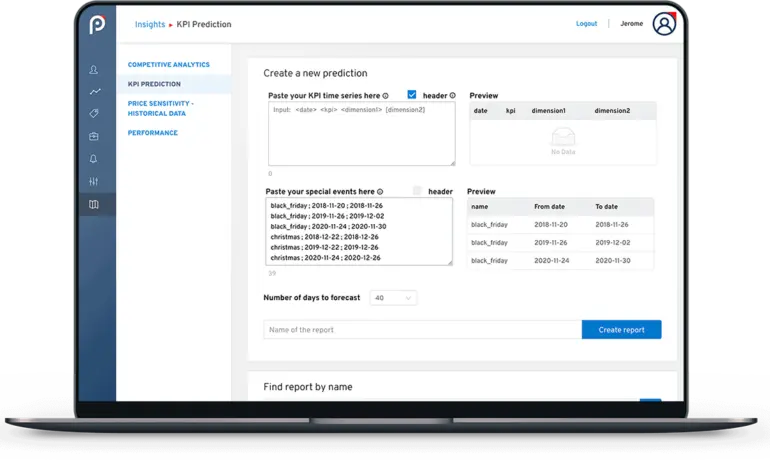 A new approach to optimizing your pricing with PricingHUB ACTIVATE.
We have been bringing our pricing expertise to the retail market for 2 years now. Our knowledge of the sector has only increased by talking to many of the major players in the European retail industry.
Our new solution, PricingHUB ACTIVATE, has been designed to address a frequently recurring issue: How do you extract essential information from your data? How to intelligently exploit large amounts of data that are often overlooked?
Accessing and managing data is complex. And yet, it has never been easier to use it. In two words: Select your Use Case and "Drag & Drop" your structured data from Excel on the Activate platform and will provide you a data driven answer to your question.
We focus on business use cases that are designed for your business, and in line with the Covid crisis. 6 Use cases all in all that allow you to have first guidance on your pricing strategy, and to have a powerful tool for decision support. To be able to:
Predict its Kpi
Optimize its delivery costs
Make a performance mapping
Analyze its promotional campaigns
Analyze its competitors
And finally measure the price sensitivity of its products.
PricingHub ACTIVATE is an approach that is not exclusively about pricing. But this toolkit is there to meet your reporting needs by automating data processing.
Have look to our brochure here : PricingHUB Activate