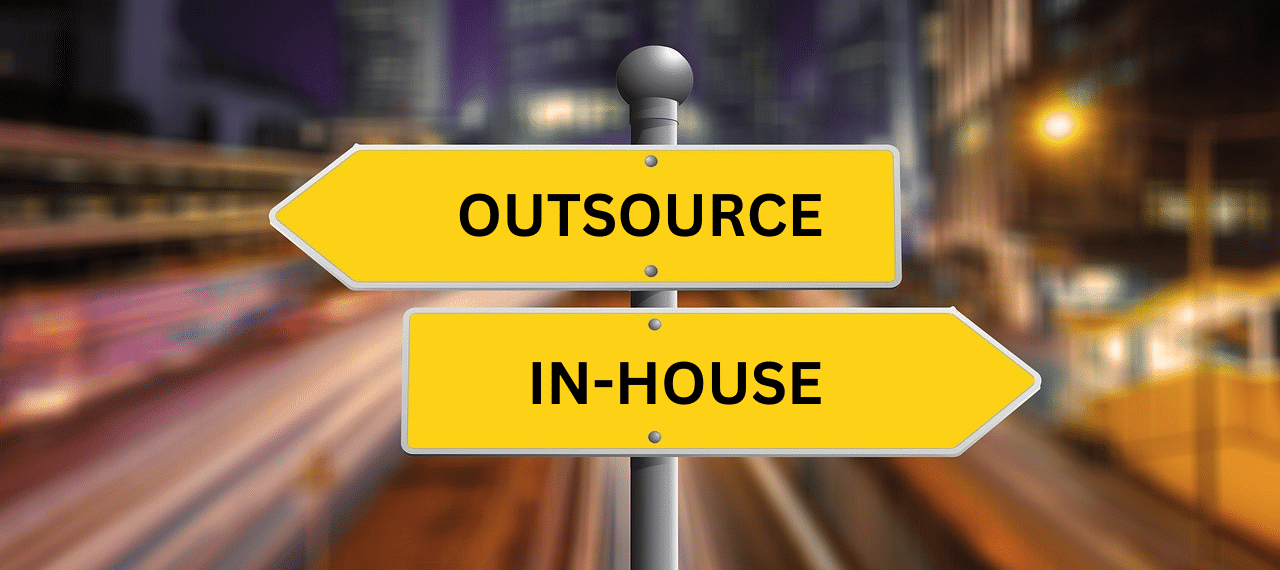 What Are The Benefits Of Outsourcing Your Pricing Tool?
Choosing between internalizing and outsourcing your pricing tool is a decision to make with every elements in mind. In a context where IT Data Science resources are scarce and expensive, it is essential to make the right choices in terms of investment in order to ensure a good ROI.
You have two options:
Invest in the development of an internal pricing solution
Invest in an external pricing solution
"Our experience for several years in the field of pricing has allowed us to identify a trend: more or less 80% of projects to internalize price optimization tools are failures after 2 years." Jérôme Laurent, CEO of PricingHUB
The implementation of a pricing tool generally aims to meet three objectives:
Deploy granular pricing strategies to meet business challenges and gain market share
Improve the responsiveness of price update processes to the contextual changes in competition, suppliers, or consumers through the automation of adjustment calculations
Improve and facilitate decision-making through mechanisms for measuring the performance of pricing actions
Whether you decide to develop an internal pricing tool or to equip yourself with an external tool, these objectives are the main drivers of the change that takes place in the implementation of a tool.
Once the decision is made, it's time for implementation! In any case, it is essential to bring together three key elements to successfully implement your pricing tool:
Your data must meet 3 requirements:

Be reliable
Be granular
Be easily accessible

Your tool must allow business needs to be taken into account  in order to be able to deploy modular pricing strategies in relation to:

Business needs
Distribution channels
Procurement
inventory management, etc.

Your tool should be easy to learn. The simpler the user experience, the easier it will be to adopt and your application can then become a central decision support tool.
In addition, it is also important to take into account  the scalability of the  tool as well as  the security of the data.
What are the data flows to consider when setting up a pricing project?
Data is the key element in the successful deployment of a pricing tool. According to Accenture, more than 30% annual growth has been recorded among data-driven companies.
Before any implementation, it is essential to ensure three things:
The reliability of your data
The granularity of your data
The connectivity of your data
According to Accenture's research, 81% of companies still don't have a real data strategy to use the full potential of their data.
As you can see, whatever choice you make to internalize or outsource your pricing tool, the critical point to launch your project is data!
The criteria for choosing between internalisation and outsourcing
The availability of your resources
Return on investment
Le Time to Market
Measuring value creation
The need for customization
Pros and cons of internalization and outsourcing
Before listing the pros and cons, accessibility to the data is decisive. It results in the mobilization of internal resources necessary to homogenize the data (preparation of data and price reduction, product segmentation, etc.) upstream of the project in order to be able to use a tool that meets your functional and automation needs.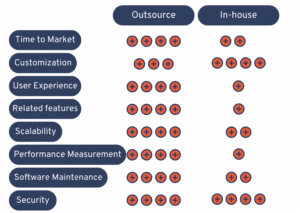 Our recommendations
Whichever path you choose, the prerequisite for data accessibility is the same.
Focus your resources on delivering your data upstream and downstream. The success of your project depends on it. The management of price drops in distribution channels and the implementation of mechanisms to secure and control price drops are key issues that should not be neglected.
Establish processes for collecting and making available quality data.  You will then be able to make the most of it and increase your profitability.
Improve your level of granularity.  The higher the level of granularity, the more you will be able to optimize your prices according to your business objectives.
In-house high-value business processes.  Focus your resources on, for example, product matching or segmentation, managing price downhill on your distribution channels.
We recommend that you internalize the various previous proposals where your expertise is needed. And to outsource the development of a pricing tool: development that calls on technical skills and pricing expertise.
PricingHUB invests more than €400,000 per year in R&D to meet the different needs of its customers.  Outsourcing your pricing tool to PricingHUB means ensuring an increase in value creation.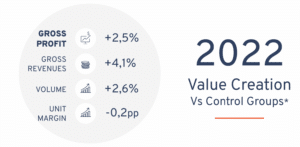 *Aggregated impacts measured Vs control groups.
Optimisation via Target Based Pricing AI.
Request a demo to chat with one of our experts!