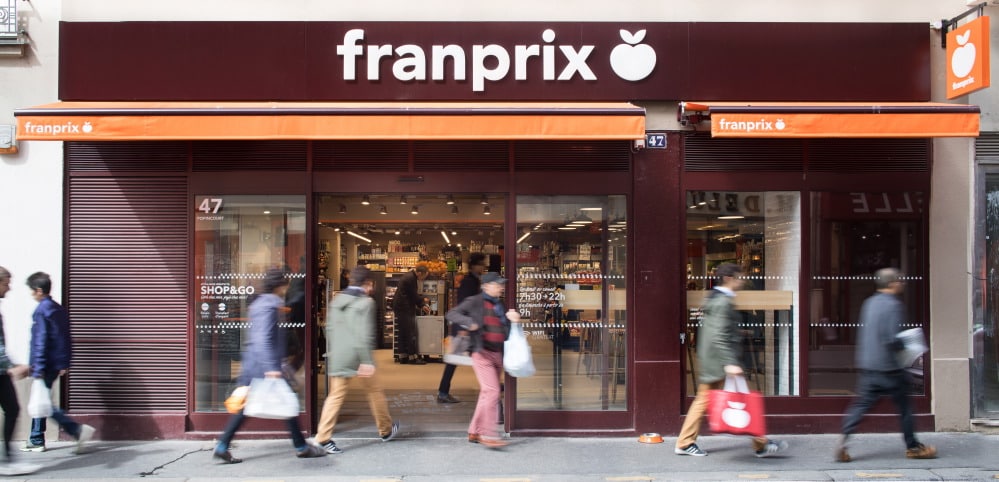 How does Franprix manage its pricing for franchisees with our solution?
With more than 1,000 stores in total, including 600 franchised stores, Franprix is ​​a major player in large-scale local food distribution in urban areas.
Given their number and importance, optimizing prices for franchisees was therefore a major challenge for Franprix.
At headquarters, the franprix pricing team must therefore manage three prices for franchisees:
Cost price
The transfer price for franchisees
The recommended selling price for franchisees
The transfer price to franchisees is therefore a key element to take into account in the construction of Franprix's pricing strategy.
In addition to price recommendations optimized for the end consumer for integrated stores, in this case, we offer Franprix transfer price recommendations for franchisees.
Transfer price recommendations are dynamically calculated according to:
The definition of variables
Management rules
Price ranges
The variables are determined by Franprix and are central in the construction of the transfer price setting strategy. They can be based on competitiveness levels or on margin sharing for example.
The management rules are diverse and numerous, they can be based on:
The type of product (private label, premium, etc.)
The value of the product (by price bracket for example)
Product categories, etc.
From this information, our algorithms are able to calculate optimized transfer prices for Franprix franchisees.
Finally, the price ranges allow the centers to form groupings of stores which will receive the same price. The choice of belonging to a price range generally falls to the central office, according to its marketing strategies.
Each price range receives a transfer price recommendation and an optimized sales price recommendation.
In addition, we propose to set up chaining relationships between the price ranges in order to ensure consistency between them. For example, the prices of Franprix belonging to price range 1 must always be x% more expensive than those of price range 3.
These different features allow Franprix to optimize its prices both in its integrated stores and in its franchised stores. And the results speak for themselves: since the start of 2023, franprix's ROI has reached 10.8, the margin is up by 8.8%*, turnover by +15% and volumes have also increased by 15% (by compared to the control groups).
And have you ever considered using a pricing optimization solution to help you protect your margins and increase your profitability? To find out more, talk to one of our experts by following this link.