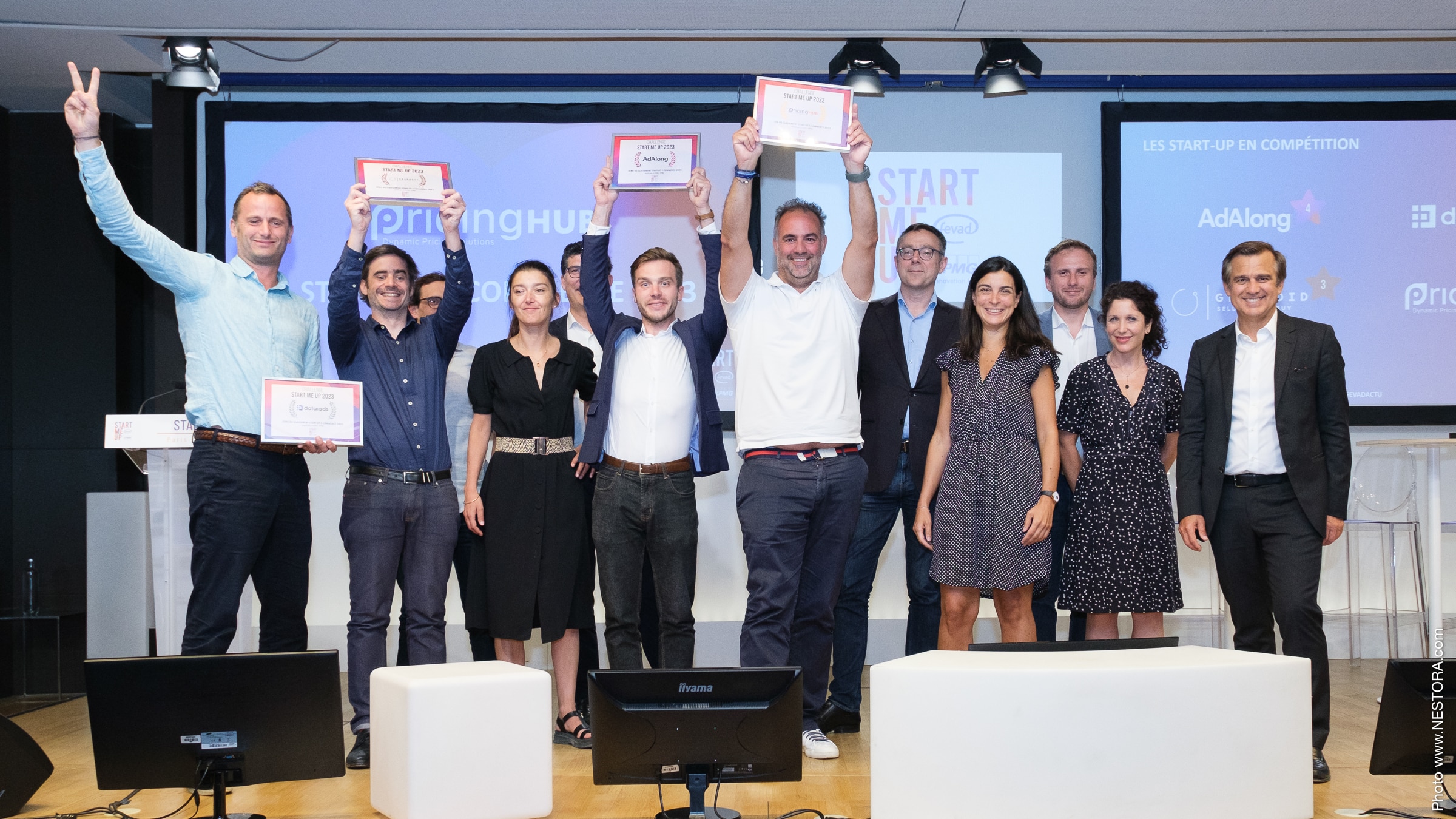 PricingHUB elected e-commerce startup 2023!
We are very happy to announce that PricingHUB won the Start Me Up Challenge and was voted e-commerce startup 2023! This victory is the result of our commitment to pushing the boundaries of innovation and transforming the way e-commerce companies approach their pricing strategy.
But above all, a big thank you to the organizers, the members of the expert jury and the speakers who made this event possible.
THE e-commerce startup 2023
We are honored and proud to have been chosen as winners of the Start Me Up Challenge, which highlights startups offering powerful tools to e-merchants.
This distinction proves one thing: pricing is a key subject for e-commerce companies, especially given the current economic context. It's time to break away from Excel and leverage artificial intelligence to refocus price optimization on the consumer!
The objective is simple: increase profitability, maximize margins and ensure greater responsiveness to ever-increasing contextual hazards.
A big thank you to the organizers, members of the jury and speakers
We would like to express our sincere gratitude to the FEVAD and KPMG, the organizers of the Start Me Up Challenge, for offering this opportunity to the finalist startups to make themselves known and attend the event.
We would also like to warmly thank the members of the jury of e-commerce experts: Selma Bekhechi from Carrefour, Maud Funaro from Printemps, Julien Mangeard from Veepee and Olivier Theulle from Fnac Darty.
Their expertise and their votes tipped the scales for us and we can only thank them!

This victory in the Start Me Up Challenge is an important milestone for PricingHUB, which only reinforces our determination to continue to innovate and help e-commerce companies optimize their price in the face of contextual vagaries.
A huge thank you to all the PricingHUB teams for their hard work and commitment to providing an innovative and efficient pricing solution to e-commerce companies and retailers.
We look forward to working with more and more companies to help them achieve their profitability goals. Discover how PricingHUB can transform your price management and increase your profitability just ici !